After half a year of growing the basil plant, it is time at last..
Almost 70g of basil leaves [i waited quite long for this much of leaves at 1 go] from my precious and voila, pesto sauce i made!
I had never eaten anything with pesto before and this was first. I must say.. it's fantabulous!!
I could never imagine such simplicity of ingredients – and no need to cook somemore!- could produce such wonderful delish dish.
It's outta this world!
Freshly grind pesto with toasted pine nuts and freshly grated parmesan cheese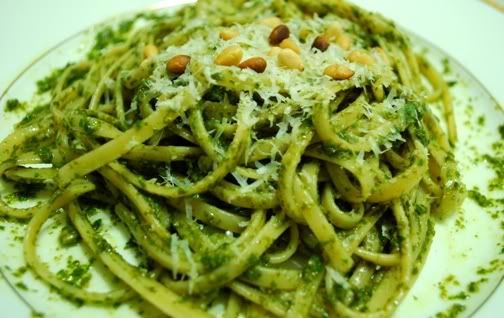 Thanks Tanny for the wonderful birthday gift. Check out the cheese! So fine. Love it girl! :)
And in less than 10 minutes, i have this :
Heh.
Very very yummy. Especially with the extra virgin olive oil. It's mad! :P
I can't wait for the next round.. but unfortunately, the basil isn't too well lately *sniffs*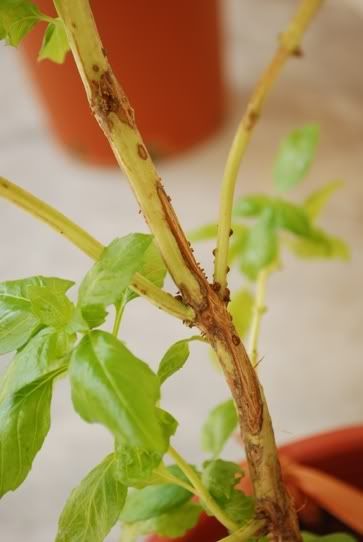 My neighbour said got brown worms attacking it!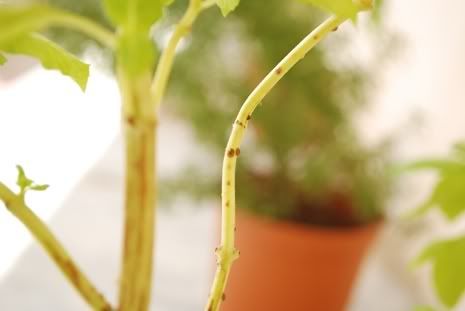 It's brown dots all over :(
Just cut some branches today, gonna propagate it. Keeping my fingers crossed for at least another 3 pots of basil in the the coming weeks.